By Joseph Akanbi
In a bid to ensure adequate food supply, the immediate past Deputy Speaker of the House of Representatives, Rt. Hon. Lasun Yusuf, has distributed tractors, equipments, pump and several implements to farmers in Osun State.
The distribution of the farm machines which included 3 tractors, 50 water pump machines, 25 spraying machines and 25 cutlasses, held at the constituency office of the former Deputy Speaker and had in attendance farmers from all over Osun State.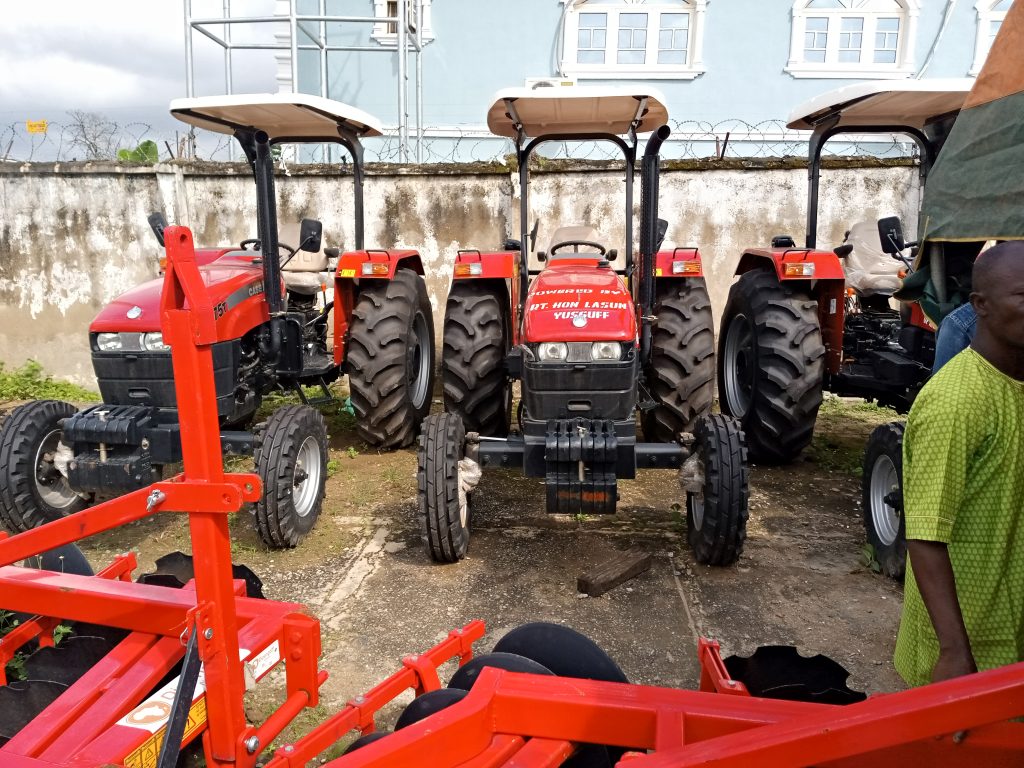 In his address, Lasun said Nigeria is a nation which cannot feed itself because 80% of foods are imported. He said we have lost value in farming because poverty pushed most people to it.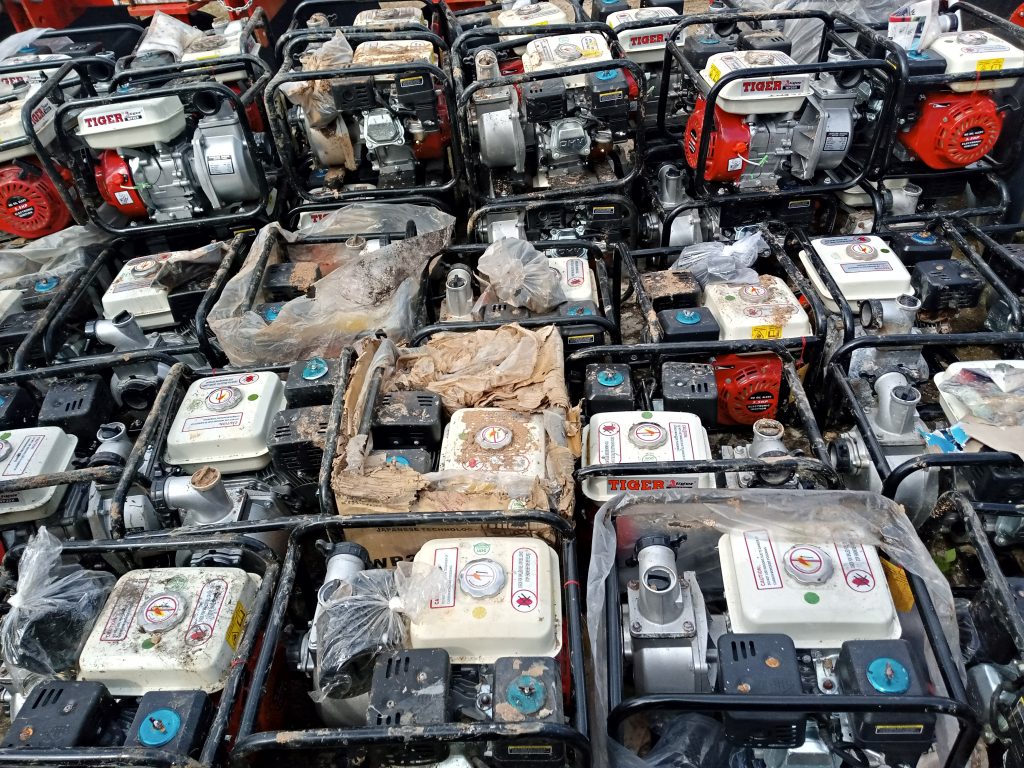 "The kind of farming we mostly practice here, Subsistence farming, cannot even maintain our family. I am a farmer like you and i know what you need."
"I am donating these set of tractors and equipments to farmers in Osun State with an aim to increase their productivity and make food surplus in our society." He said
Responding on behalf of the farmers, Farmer Kayode Afolabi, the Chairman of the All Farmers Association of Nigeria (AFAN) in Osun State, appreciated Rt. Hon. Lasun Yusuf for the kind gesture in uplifting the agricultural sector. He said this is the second time Hon. Yusuf is gifting tractors to farmers in the State.
He later appealed to the government for support in making the sector interesting for the Nigerian youths.
(88)
Receive Alerts on: WhatsApp: +2348037986410 | Share your story with us (WhatsApp): +2348037986410 or via Email
Good journalism costs a lot of money. Yet only good journalism can ensure the possibility of a free society, a modern democracy, and a transparent/accountable government. For continued free access to the best investigative journalism in the Osun State, we ask you to consider making a modest support to our noble endeavour. By donating to osun.life, you are helping to sustain a journalism of relevance and ensuring it remains free and available to all. DONATE NOW