By Michael Adeyemo
Members of the Osun State House of Assembly has today passed a vote of confidence on the leadership of the Speaker, Rt. Hon. Timothy Owoeye and the administration of Governor Gboyega Oyetola.
This was contained in a statement signed by the Chairman of the House Committee on Media and Publicity, Hon. Kunle Akande and twenty one other members, a copy which was made available to osun.life.
Akande in the statement noted that the reaffirmation was in response to misgivings in certain quarters.
The legislators noted that the Speaker has piloted the affairs of the 7th Assembly in a collective and participatory manner leaving everyone with a sense of belonging.
The lawmakers who observed that the State Executive had been working in harmony with the legislature to the disappointment of the opposition expresses its impression by the superlative performance of Governor Oyetola in spite of the meagre resources accruing to the State.
The House later expressed its commitment to serving the people with greater zeal in the year 2021.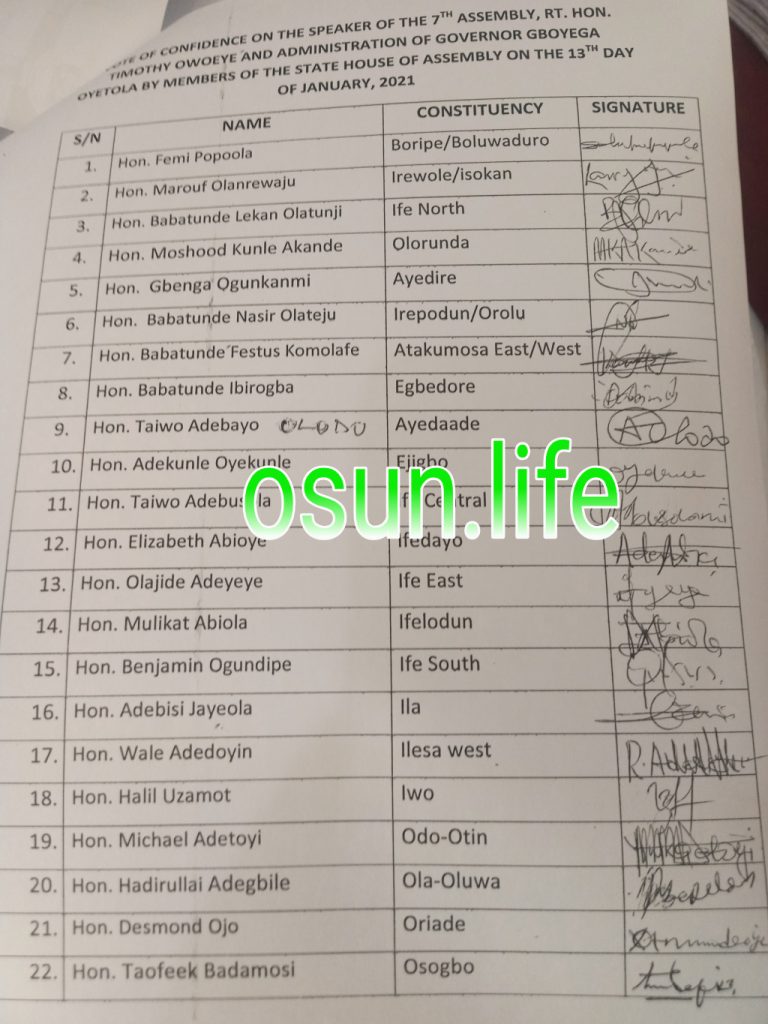 (151)
Are you an indigene or resident of Osun? Click to join our WhatsApp group and receive instant news alerts JOIN NOW
To share a story on osun.life: CLICK