By Editor
A Socio-Cultural group in Aagba, Boripe Local Government area of Osun State has donated varieties of food items to inhabitants of the town.

This is in response to the call of the State Government for generous donations by individuals, associations as well as non-governmental organisations of relief materials , medical accessories and food items to the people of the State.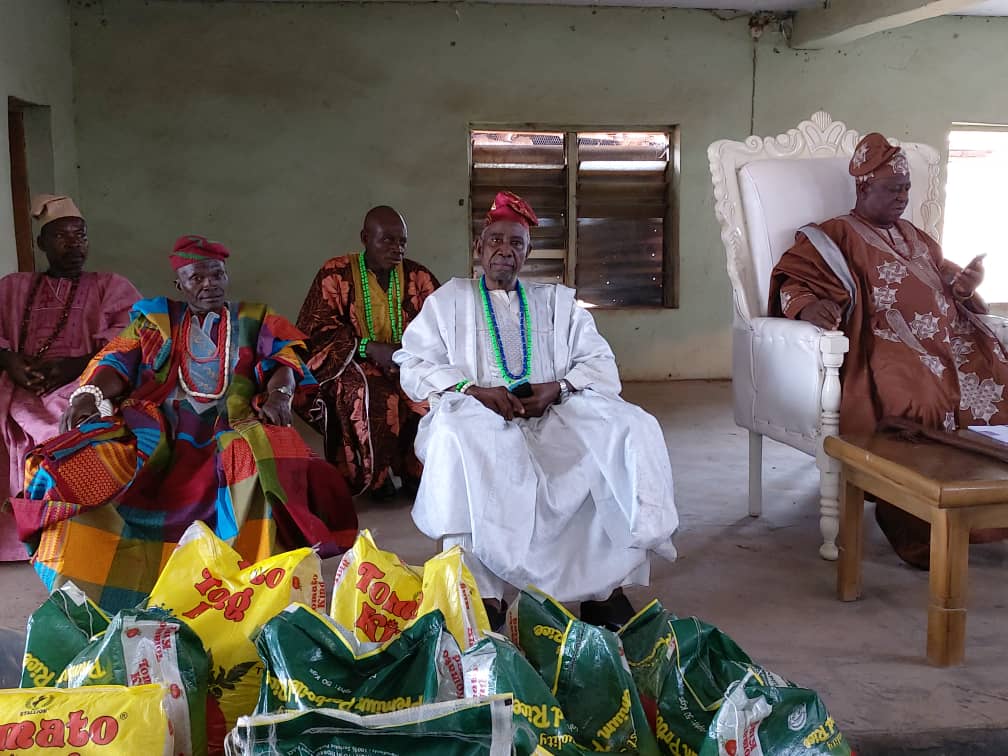 The donation, according to members of the club, was designed towards assisting the state government on the ongoing palliative measure taken by Governor Adegboyega Oyetola adopted to curb the spread of corona virus as people of the State complied with the stay at home safe order of the government.
Speaking on behalf of the club's President, Prince Banjo Odudare, at Agba Town Hall, where the food items were deposited, the anchor person,, Mr Obafemi Okediya described the the association as a socio cultural club of Agbaa indigenes, and non-political body was inspired by the State government's efforts on the palliative measures to cushion the sit at home directive.
The Alagba of Agba, Oba Rufus Ogunwole as well and prominent indigines of the town commended the gestures while urging the club members not to relent in their efforts towards achieving peace, progress and development of the town.
The food items comprising bags of rice, beans, garri, salt as well as litres of vegetable oil were distributed to residents of the community through the 11 family compounds in the town.
(111)
Are you an indigene or resident of Osun? Click to join our WhatsApp group and receive instant news alerts JOIN NOW
To share a story on osun.life: CLICK