By Francis Ezediuno
Alekuwodo being a sprawling community within Osogbo, the capital of Osun State is suffering high level of neglect.
The community which is one of the largest after Ogo-Oluwa, Isale-Osun, Agowande/Igbona have been totally neglected.
This is evident in the near collapse of amenities and infrastructures in several parts of the community.
On a visit to the affected parts by our reporter, some residents lamented that the community was gradually lacking in some amenities which make life comfortable for its residents.
Streets like Peter Ajibola, Oyelola, Adejumobi, Oketunji, Adewole streets are the worst affected.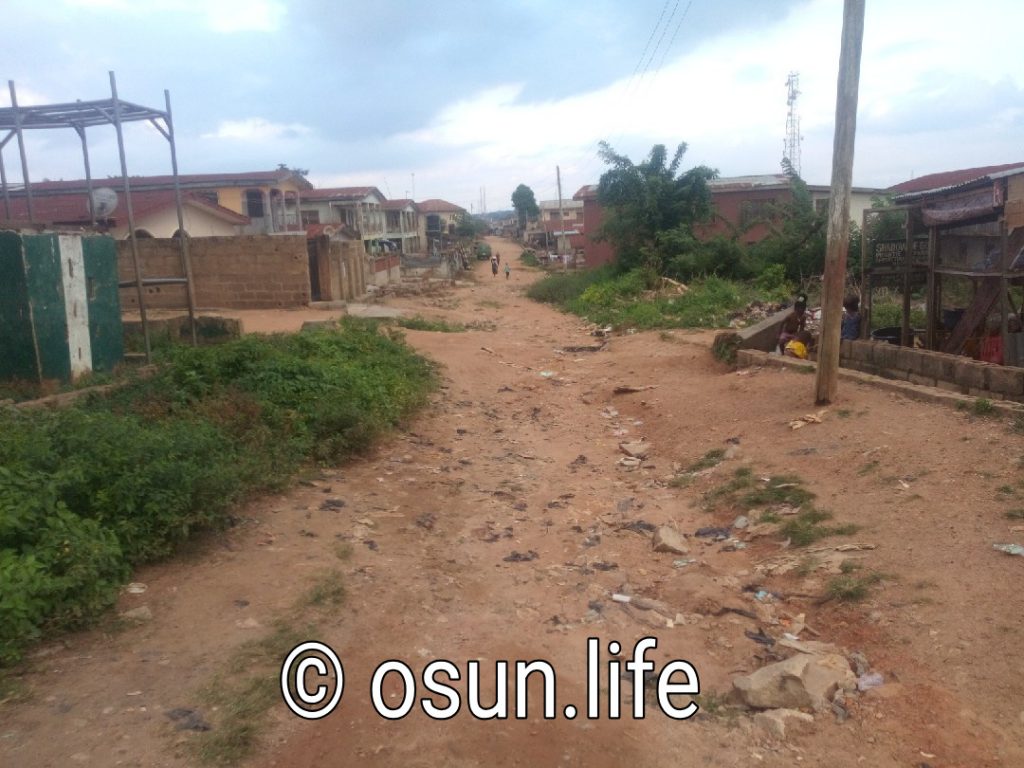 Residents complained that since the administration of Prince Olagunsoye Oyinlola, successive administrations have not bothered to rehabilitate the roads and as the rainy seasons get heavy every year, the conditions have started to deteriorate more than what the residents can handle.
Added to the poor state of roads, our reporter observed that some of the houses have started to show sign of wear.
On enquiry, it was learnt that some years back, these houses were the toast of the community but as some of the owners have died and their children have let out the houses to tenants, failure to renovate them has led to the signs of disrepair observed.
"Most of the owners are dead and their children have moved out of the community. They only come around when the lease is due and after collecting, they are gone. All pleas to renovate the house usually fall on deaf ears." said Mr. Gideon Adefemi, a tenant in one of the houses.
(112)
Are you an indigene or resident of Osun? Click to join our WhatsApp group and receive instant news alerts JOIN NOW
To share a story on osun.life: CLICK