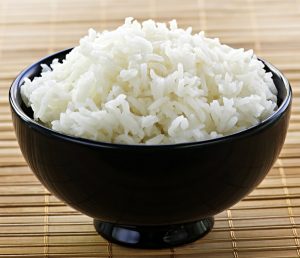 RICE PRODUCTION
Rice (genues oryza) is tolerant to desert, hot, humid, flooded, dry and cool conditions and grows in saline, alkaline and acidic soils. There are 23 oryza species. Two of them are cultivated: oryza sativa, which originated in the humid tropics of Asia, and glaberrima from West Africa.
The soils in Ile-Ife and Ilesa areas fall within the rainforest of the State. They are Itagunmodi Series which are mostly friable red clays that may contain some iron stone desritus at depth. The soil in Iwo area contains much of quart gravel and smaller amount of pisolitic concentration. Ikire and Apomu areas contain sandy and loamy soils. These soils are good selectively for upland and lowland rice.
Upland rice is grown in Oriade, Obokun,Ila and Osogbo LGAs. But it can still be grown in other Local Government Areas of the State.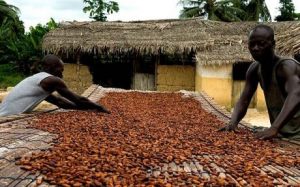 COCOA PRODUCTION
Osun Sate is an agrarian economy with the farmers cultivating both tree and arable crops. About 60% of the populations of the state engage in agriculture and related occupations. About 70%of the farming populations in the State grow cocoa being graded is good. It is of the main crop type i.e sufficient weight (as contrasted with light crop) which if processed further could yield adequate products like powder, cake etc for chocolate.
Cocoa production is viable in Osun state and with some bit of processing is value added; the product could be marketable both locally and at the international market.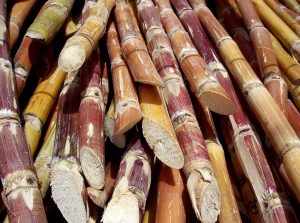 SUGARCANE PRODUCTION
Suagrcane – (Saccharium Officinarium) is a gramine which is cultivated in many ecological zones in Nigeria. Commercially the cane is cultivated for the manufacture of raw or brown sugar which is further processed into table or industrial sugar through the removal of molasses (responsible for the brown colouration).
In Osun State, there are abound potentialities that favour the production of cane sugar in commercial quantities. Factors such as climate (Temperature of 21Oc – 31oc, rainfall of 800mm per annum in the derived savannah to 1,500mm per annum in the rain forest area) an soil – non acidic, clay-loam) are conducive for the production of the crop. The crop has a great potential in the state as all parts are 23,403 ha of fadama land in Osun State. The fadama land will constitute the high areas of concentration of sugar cane estates.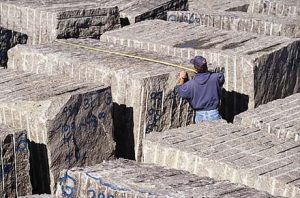 STANDARD GRANITE QUARRY
Geologically, Osun State belongs to the Precambrian Basement Complex of Nigeria. It is underlain by such rocks as the older granites, Migmatite – Gnesis complex and the schistis. Both the older granite and the Migmatite – Gnesis complex which are the raw materials for Quarry underlies more than half the total area of the State.
Going by the ready availability of raw materials for this project in the country, that is granite and gnesis, and the favourable political and economic climate in the country in general and Osun State in particular, the market for crushed stones and Asphalt is readily available. The two products are in very high demand as contractors had to travel for hundreds of kilometers to source for their crushed stones and asphalt needs. Osun State stands a good stead in the location of this project because of its easily accessibility from other States of the Federation.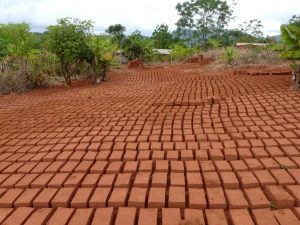 CLAY BRICKWORKS
One of the three basic necessities of life is shelter. However, affordable housing is now getting out of the reach of average Nigerians as a result of exorbitant cost of the conventional building materials especially cement which constitutes about 95% of materials used in building construction.
The raw material is abundantly available all over the State especially in Atakunmosa East and West, Ede, Ife North, Obokun, Ifelodun and Osogbo Local Government Areas. It needs be mentioned at this point that clay (engineering laterite) is a product of mechanical and chemical weathering of parent rocks. The surface land in Osun is noted for very high proportion of clay.
TALC PROCESSING
Talc is an important industrial mineral with great commercial value in its pure form. It is a mineral of low to medium grade metamorphic rocks usually rich in magnesium. Talc occurrence in Osun State is associated with the Ilesa Schist Belt. Talc is known to occur in Ilesa East, Atakumosa West, Ila, Ifelodun and Isokan Local Government of Osun State.
Much as talc is abundantly available in the country, there is a dearth of industries engaged in its processing to various grades for use in other industries. Most of the industries requiring talc as a form of raw material for production currently import them from abroad. Establishing a talc processing plant in Osun State will therefore meet some of the raw material inputs as the raw materials are available in the state in large quantities.
HIDES, SKINS AND TANNERIES FOR LEATHER PRODUCTION
Leather production is an area which has not been really ventured into in Osun State despite the State's Natural endowment of the raw materials for the industry. Osun State is blessed with varieties of animals which most people around the world do not have access to. Animals such as cattle, sheep, goats and pigs are being slaughtered in large number in various communities within the State on daily basis. Many of our local communities are naturally endowed with wild animals such as snakes, deer, warthog, monkeys, crocodiles, alligator, bush rat, grasscutters and the likes. Dogs, cats and other laboratory land skins from these animals are the natural materials needed for effective leather production.
(65)